The Best Microfiber Cleaning Cloth?
>> MagicFiber Microfiber Cloth Review
by Jack H., Editor and Review Contributor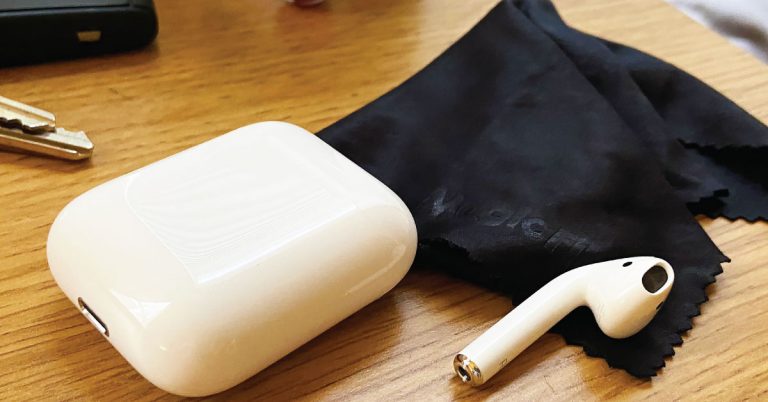 Microfiber cloths are an essential part of my daily routine. From cleaning my glasses to wiping my phone screen, television screens, car touch screen, and AirPods case, microfiber cloths are a great option for electronics and other delicate surfaces that I don't want to scratch. 
In this microfiber cloth review, I cover one microfiber cloth you may want to try. Is this the best glasses cleaning cloth? Let's find out. 
What is a microfiber?
Microfiber cloths are made of ultra thin fibers (hence the name, "micro" fiber!), up to 200x thinner than human hair. These microfibers can remove tiny particles of dirt on surfaces, particles that other types of cloths can't typically reach. 


The small fibers greatly increase surface area and absorbency. Microfiber cloths have a surface area up to 4x that of a regular cotton cloth.
In fact, microfiber cloths can actually clean surfaces that are notoriously difficult to clean, like phones and delicate electronics. A damp microfiber cloth can physically remove microbes, like germs and bacteria, from surfaces. This makes microfiber cloths are great choice for a lens cleaning cloth. 
What does microfiber mean?
Like the name suggests, microfibers are very fine, synthetic fibers. Microfibers are very fine, with a diameter less than ten micrometers, about one fifth the diameter of a human hair.
What is microfiber made of?
Unlike natural cotton fibers, microfibers are synthetic (man made) fibers, typically made from a blend of polyester and nylon. The synthetic material allows these fibers to be very thin- about half the diameter of a silk fiber. These synthetic fibers are tightly woven with a high fiber density (more than 200,000 fibers per inch!) that makes microfiber great for removing dirt, and even bacteria, without additional chemicals.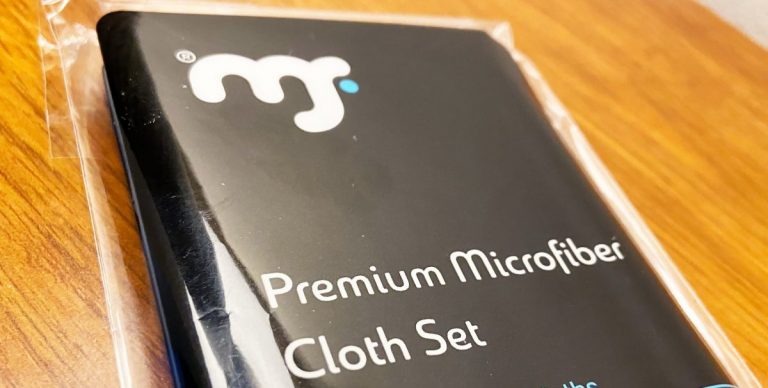 How to clean a microfiber cloth?
Your microfiber cloth can be reused again and again. Microfiber cloths can be hand washed in warm water. Some manufacturers don't recommend using soap, but many users agree it's okay to wash with a mild dish detergent, like Dawn dish soap. 
Warm water gently opens the fibers of the cloth to release dirt and grime. Gently agitate the cloth with your hand, making sure to rinse off any suds. After washing, hang the microfiber cloth to air dry.
Although microfiber cloths are reusable and hand washable, I tend to go through a lot of microfiber cloths at home. My favorite microfiber cloths are small, so I usually take one in my pocket with me wherever I go. They are incredibly useful, but I have a tendency to misplace them, so I like to keep plenty on hand at all times.
MagicFiber Microfiber Cloth Review
MagicFiber Microfiber Cloth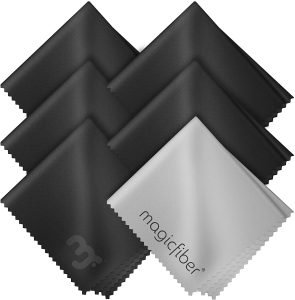 Engineered to clean, the MagicFiber is a soft, durable, and effective microfiber cloth. Use it to clean eyeglasses, smart phones, camera lenses, jewelry, glassware, mirrors. Fibers are 200x thinner than human hair to trap, oil, fingerprints, dirt, dust, and smudges without using chemical cleaners. Can be washed and reused up to 500 times.
Great feel and size for most cleaning applications

Saw tooth edge design helps remove dirt

Strong value
Should be washed before initial use

Size not ideal for large screens
Watch our MagicFiber Microfiber Review:
What's the best microfiber cloth?
If you've browsed Amazon for microfiber cloths, you've probably seen the MagicFiber. At the time of this review, the MagicFiber 6 Pack [Amazon: MagicFiber 6 Pack] is an "Amazon's Choice" product with over 15,000 reviews.
From MagicFiber: "MagicFiber® is the world #1 best selling microfiber cleaning cloth! Its ultra-gentle microfiber composition leaves zero scratches, streaks, or marks on any surface you choose to clean with it – safe for all optical lenses, LED screens, tablets, smart phones, and much more!"
In my experience, the MagicFiber has served as one of the best glasses cleaning cloths I've used and lives up to the promise of cleaning my glasses without scratches or streaks. This is especially important to me because I often use the MagicFiber microfiber cloth to clean smudges from my glasses. To date, I haven't discerned the MagicFiber creating any visible scratches on my lenses.
As a photographer and videographer, I've been pleased with results using the MagicFiber as a lens cleaning cloth. The MagicFiber visibly removes smudges and small lint particles, without leaving scratches or streaks.
How to break in a microfiber cloth?
When purchasing a new microfiber cloth, I recommend washing them before use. I hand wash my microfiber clothes with warm water and a little bit of soap before letting it air dry. 
Over time, after several washings, I've noticed the microfiber cloths seem to "break in" and feel a little thinner and smoother. I actually like the thinner feel and think it's well suited for screen and lens cleaning.
What's good about the MagicFiber
I like the feel and the weight of the MagicFiber. The rectangular cloths measure 6" x 7", large enough to clean almost any surface, but small enough to always keep one in my pocket. 
I typically keep two or three microfiber cloths in my camera bag as well, and find the regular size to work very well. The size of this microfiber cloth is one of the best glasses cleaning cloth sizes- big enough to cover each lens, but compact enough to store in a glasses case.
Another thing I really like about the MagicFiber microfiber cloths are the jagged triangle edges. On their website, MagicFiber refers to this as their "saw-tooth pattern design". I find this design to work especially well when using the cloth to clean between small cracks and crevices. 
When cleaning my iPhone, I use the tip of the cloth to get into the small speaker grill holes and into the microphone grill mesh- the areas that you miss with normal wiping.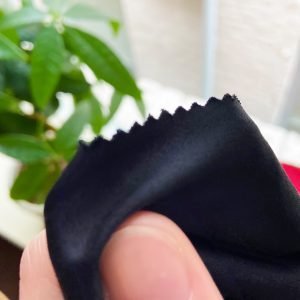 Cons about the MagicFiber
I don't love the way the MagicFiber cloths feel when brand new straight out of the packaging. I much prefer the thinner feel and smoother texture after a warm water hand wash. Like I mentioned earlier, these microfiber cloths just feel and perform better after breaking them in.
A very small annoyance is the MagicFiber logo printed on the corner of these cloths. It's not a big deal, but the logo area feels a little different, a little slicker, than the rest of the cloth. To be fair, this isn't much of an issue.
Best microfiber cloth for big screens?
If you're looking for a microfiber cloth specifically for larger screens, like tv screens or large computer monitor screens, you may want to size up. MagicFiber also offers an extra large pack [Amazon: MagicFiber Extra Large Pack] with three of it's 16" x 16" microfiber cloths. These are likely a great option if you regularly need to wipe down a larger surface area.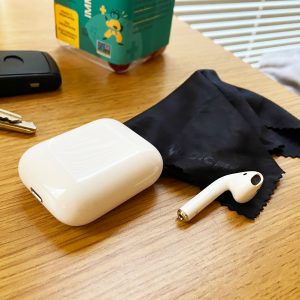 I recommend the MagicFiber for electronics, screens, lenses, and more. The MagicFiber may be the best eyeglass cleaning cloth value right now. For those who haven't tried the MagicFiber, I recommend starting with the normal six pack [Amazon: MagicFiber 6 Pack].
These are enough cloths at a low price point to see if you like them. For those, like me, who like to keep a lot of microfiber cloths always on hand, the 30 pack [Amazon: MagicFiber 30 Pack] offers great value. Rating: 8/10
Up Next: Best keyboard for serious typists?
See our hands-on review of the new MX Keys.